ECI Hays County Homespun: Helping Develop Our Future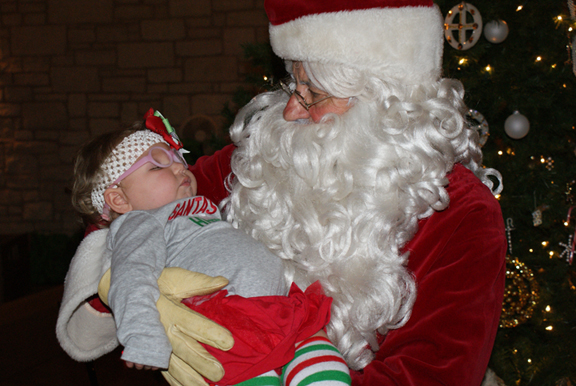 Every parent hopes for a strong, healthy child. When a mother, we will call Maria, found that her child was having physical, developmental and speech issues, she found hope and comfort in working with Hill Country ECI Homespun therapists.
Maria and her son enrolled in the ECI Hanen class, which taught her ways to effectively communicate with her son, as well as stimulate his willingness and ability to speak. Therapists provided her with equipment to as
sist with day to day tasks, such as a special cup for drinking and splints for his fingers to prevent further painful surgeries. Maria also received classes to teach meaningful "play" with her son to encourage development of skills he was lacking.
"Since we joined ECI my child has started talking, crawling, walking and communicating with strangers, and even playing with peers," comments Maria.
Hays County Early Childhood Intervention Homespun can be the first step in providing treatment for a child with possible developmental delays or medically diagnosed conditions. The organization provides in-home or on-site visits to any family with a child newborn to age 3 that is determined eligible for ECI services, and as the child approaches 3 years old, they work with the family to transition their child to appropriate services.
A team consisting of an Early Intervention Specialist and a therapist, such as a Speech and Language Pathologist or an Occupational Therapist,  performs a series of tests designed to identify developmental delays. If the child is eligible, the ECI team works with the family to create a plan and series of strategies for working with the child's unique conditions.
ECI assists a family with coordinating a plethora of needs based on their child's diagnosis, including assistive technology for auditory or visual impairments, family counseling and education, physical therapy, psychological services, medical services, speech-language therapy, nutritional services, developmental assistance and more. Payments are made on a sliding-scale fee, meaning no child will ever be turned away due to inability to pay. Not every child screened is found to have an impairment, but for many, early detection can often be the best route for ensuring that a child can lead a healthy, productive life in the future.
Last year in Hays County, Hill Country ECI Homespun provided services to more than 330 children, not including children who did not require treatment or those enrolled in the Follow Along Program.
For more information about receiving services from Hays County ECI Homespun call 1-800-628-5115. ECI Homespun, of Hill Country MHDD Centers, is an affiliate of Texas Early Childhood Intervention, a division of the Department of Assistive and Rehabilitative Services (DARS).